WHY "PERSONAL SERVICE" MATTERS TO PETE SO MUCH
During his childhood and teen years, Pete grew up in Mesopotamia--the biblical "Garden of Eden" land--known today as Northern Iraq (see photo). His father, George S. Oraha, was an Assryian Christian and served as both a trusted driver for the Molla Mostafa Barzani, the leader of what is today, Kurdistan, and a rebel leader in their struggle against the regime of Sadam Hussain.
Along with the values of hard work and service, one of the powerful lessons instilled in Pete by his his father was the importance of loyalty, keeping one's word, and faithfulness to those you serve.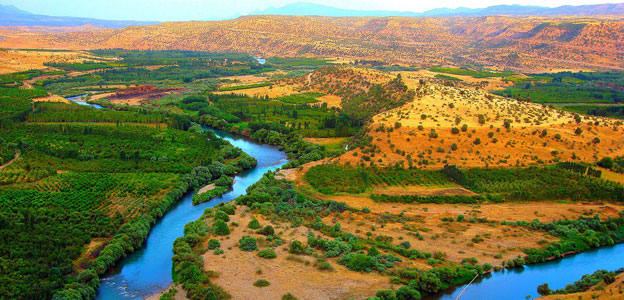 With his three brothers, Pete imigrated to the United States in 1977 and eventually graduated with a degree in automotive mechanics from the Lincoln Institute of Automotive Technology. The rest, as they say, is history. His smart instincts for machinery and his industrious spirit quickly led to a very successful auto services business in central Chicago. In 2000, Pete relocated to the San Diego area for the same reason most of us enjoy living here--the temperate climate. It's a clear advantage over working on engines and automobiles in bitter cold weather.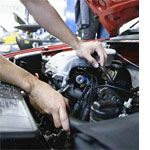 So understanding why Pete's customers have some of the best cared-for cars in San Diego isn't hard. They all refer to Pete as "their personal auto mechanic."
Certificates, documenting Pete's many technical certifications and continuing education can be found proudly displayed on the walls of the shop. top